Bamako, July 1, 2023
UbiPharm Mali, the pan-African expert in pharmaceutical logistics and supply chain management in Mali, announces the departure of its Managing Director Dr Pétanguy Isaack COULIBALY. He will be succeeded by Dr Malick DIARRA, effective July 1, 2023.
Dr Malick DIARRA, a pharmacist trained at the University of Ouagadougou, Burkina Faso, joined the UbiPharm team in 2006. Over the years, he progressed from Assistant Pharmacist in Burkina to Branch Manager in Congo in 2016. Dr DIARRA then took up the reins as General Manager of UbiPharm Burkina in 2017.
Dr Pétanguy Isaack COULIBALY, has been with the UbiPharm Group for almost 17 years, and has held the position of General Manager of the Malian subsidiary since 2018. Dr COULIBALY has been appointed to a new position within the UbiPharm group.
UbiPharm Mali thanks Dr COULIBALY for his leadership and looks forward to working with Dr DIARRA.
The UbiPharm Group wishes him every success in his new position.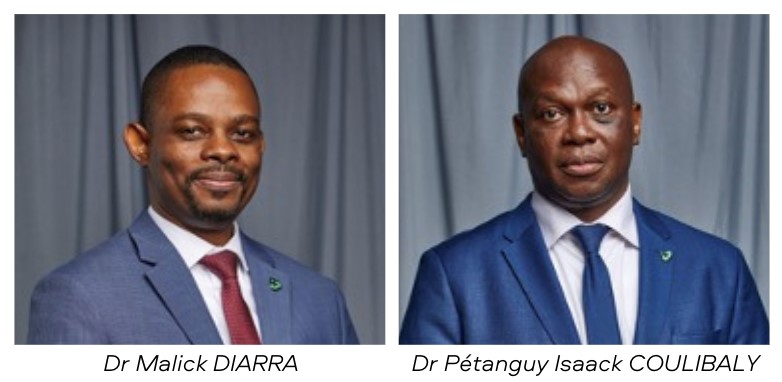 About the UbiPharm Group
Present in 15 African countries and 4 French overseas territories, UbiPharm promotes access to healthcare solutions. This supply chain expert integrates five businesses: wholesaler-distributor, distributor, logistician, promoter and stockist. With an innovative model based on 3,900 pharmacist-customer-shareholders, and a high-performance, responsible distribution system, UbiPharm is proud to support healthcare players by creating close, mutually beneficial relationships.
UbiPharm
Health at hand, now.
For more information, visit: www.ubipharm.com