Cotonou, July 1, 2023
UbiPharm Benin, pan-African expert in pharmaceutical logistics and supply chain in Benin, announces the departure of its Managing Director Dr Isdine LAOUROU. Mr Moutcharaf MOUSTAPHA, Sales Director of the Beninese subsidiary, is promoted and succeeds him as Managing Director as of July 1, 2023.
Dr Isdine LAOUROU joined the UbiPharm Group in 2009. He held the positions of Assistant Pharmacist and Branch Manager, before becoming Managing Director of UbiPharm Benin in 2019. UbiPharm Benin thanks him for all the work accomplished over the past four years .
The relay is ensured by Dr Moutcharaf MOUSTAPHA, pharmacist trained at the UFR PHARMACIE of the University of Abomey Calavi (Benin), who joined the of UbiPharm Benin team seven years ago as Pharmacist Operations Manager, before becoming Sales Director.
The UbiPharm group wishes him success in his new role.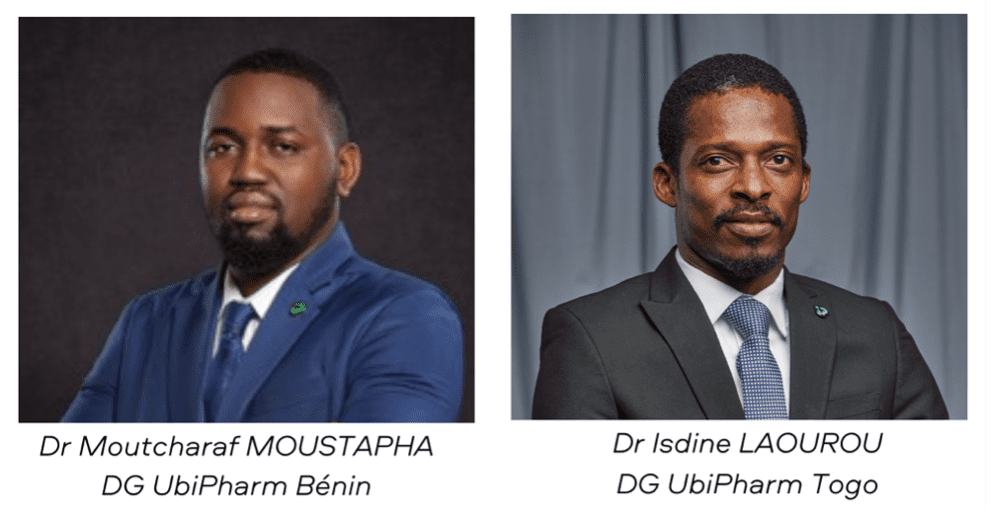 About the UbiPharm Group
Present in 15 African countries and 4 French overseas territories, UbiPharm promotes access to healthcare solutions. This supply chain expert integrates five businesses: wholesaler-distributor, distributor, logistician, promoter and stockist. With an innovative model based on 3,900 pharmacist-customer-shareholders, and a high-performance, responsible distribution system, UbiPharm is proud to support healthcare players by creating close, mutually beneficial relationships.
UbiPharm
Health at hand, now.
For more information, visit: www.ubipharm.com