UbiPharm Côte d'Ivoire, the pan-African pharmaceutical logistics and supply chain expert founded in Côte d'Ivoire, announces the departure of its Managing Director Dr Olivier BLÉ. He will be succeeded by Dr Isaak Pétanguy, effective August 1, 2023.
Dr Pétanguy Isaack COULIBALY, a pharmacist trained at the UFR des Sciences Pharmaceutiques et Biologiques de l'Université de Cocody in Abidjan, Côte d'Ivoire, joined the UbiPharm team in 2006 as Assistant Pharmacist, before becoming Agency Manager in several towns in Côte d'Ivoire, and Sales Manager. Dr COULIBALY then took up the reins as General Manager of UbiPharm Mali in 2018.
Dr Olivier BLÉ, with the UbiPharm Group for almost 27 years, had held the position of Managing Director of the Côte d'Ivoire subsidiary since 2013. Dr BLÉ has been appointed to a new position within the UbiPharm Group.
UbiPharm Côte d'Ivoire and the UbiPharm Group would like to thank Dr BLÉ for his years of service to the people of Côte d'Ivoire, and look forward to working with Dr COULIBALY.
The companies wish him every success in his new role.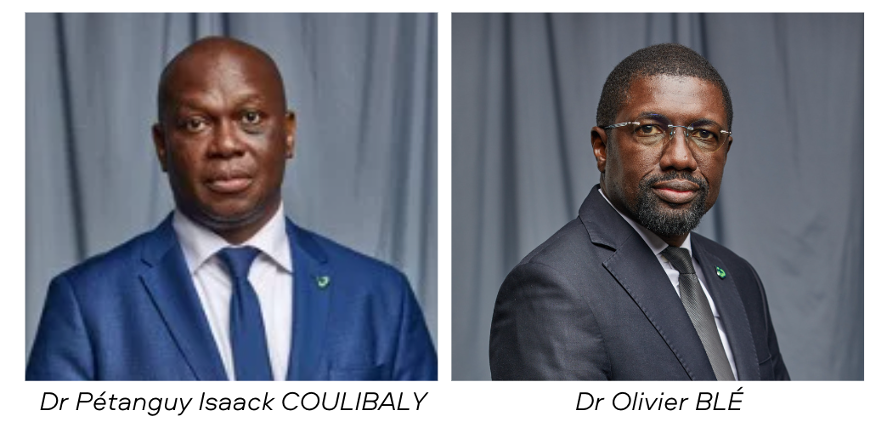 About the UbiPharm Group
Present in 15 African countries and 4 French overseas territories, UbiPharm promotes access to healthcare solutions. This supply chain expert integrates five businesses: wholesaler-distributor, distributor, logistician, promoter and stockist. With an innovative model based on 3,900 pharmacist-customer-shareholders, and a high-performance, responsible distribution system, UbiPharm is proud to support healthcare players by creating close, mutually beneficial relationships.