Posted on September 1, 2023
Le Grand-Quevilly, September 1, 2023
The UbiPharm group, pan-African expert in logistics and the pharmaceutical supply chain in Africa and in the French overseas territories, announces several changes in the management of some African and subsidiaries of the Group, in particular: UbiPharm Benin, UbiPharm Burkina, UbiPharm Mali, and UbiPharm Togo.
In that respect,
The UbiPharm group wishes them all success in their new positions.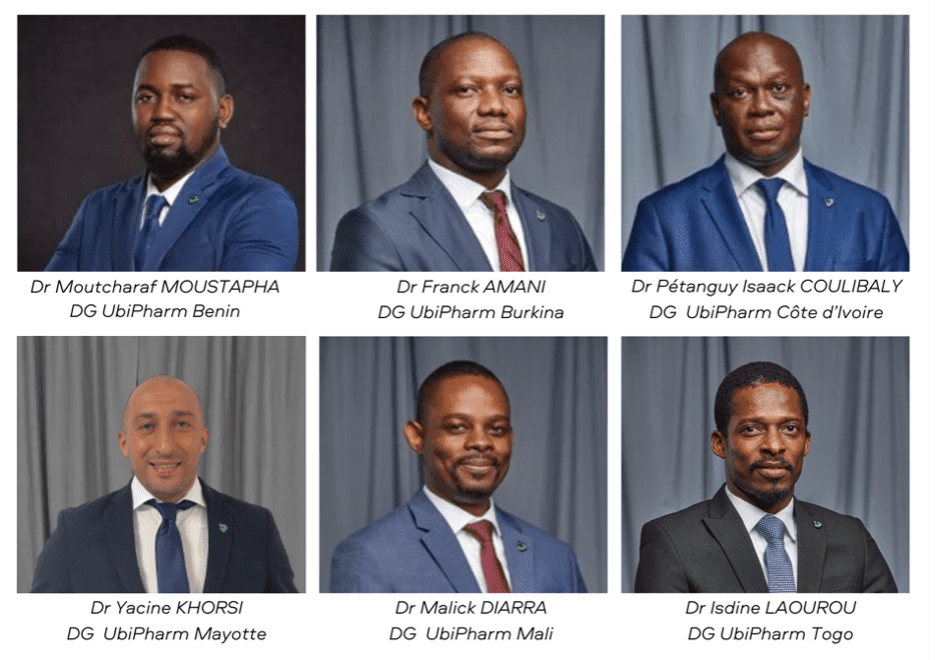 About the UbiPharm Group
Present in 15 African countries and 4 DROMs, UbiPharm promotes access to health solutions. This supply chain expert integrates five professions: wholesaler-distributor, distributor, logistician, promoter and custodian. With an innovative model based on 3,900 pharmacists-customers-shareholders as well as a high-performance and responsible distribution system, UbiPharm is proud to support healthcare players by creating close relationships that benefit everyone.
UbiPharm
Health at hand, now.
For more information, visit: www.ubipharm.com